I should have a report assigned to me, but I can't find it?
Make sure you are using the app and not the website.

Reports can only be completed using the ThirdChannel app!
Are you looking in the right place in the app?

Navigate to the Visits portion of your app. You should not be in Locations.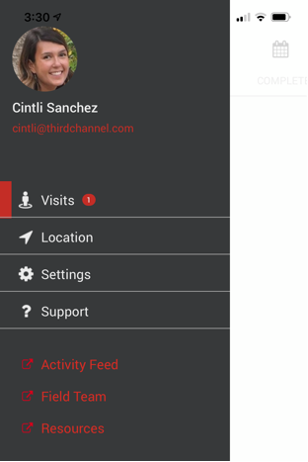 Pull down to refresh your Visits tabs and gather the latest information in the app.

If you have not Scheduled your visit yet, it will be found in the Schedule Once it is scheduled, it will move into the Upcoming tab.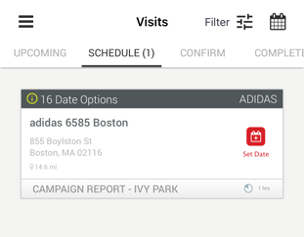 Try signing out and signing back in

This does the same thing as "pulling down" in that it refreshes your visits and gathers the latest information from ThirdChannel.
What happens if I schedule and start my visit but don't finish it?
Any visit that was started, but not yet Submitted, can be found in your Upcoming tab. You will see a red pencil and a Resume Visit prompt. Across the top, a banner reminds you that you have an Incomplete Visit.

Any In-Progress visit will remain available to complete, regardless of the due date/deadline set for that report. Once submitted, it will move to the Completed tab.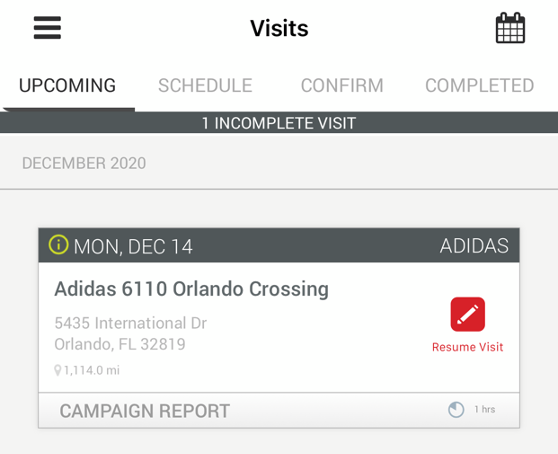 I'm seeing an error message – what should I do?
Try signing out and signing back in
Make sure you have the latest version of the app

Larger updates will be forced to ensure the app continues to function properly
Automatic updates can be turned on by following directions HERE

Email a screenshot of the error you are receiving to support@thirdchannel.com or contact us through the Support tab on the app.
I forgot my password – how can I reset it?
Use the Forgot Password link on the sign-in screen to reset your password.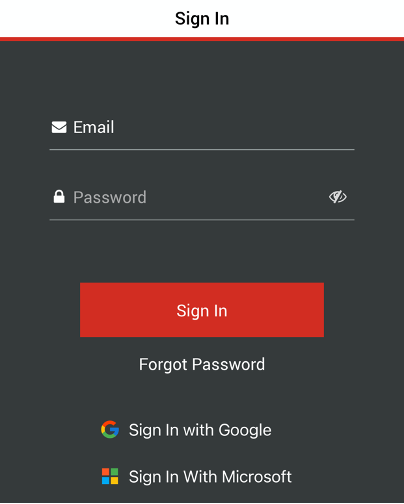 I received an invitation to join ThirdChannel but it has expired. What should I do?
My question isn't listed here – where can I get more support?
Use the Support feature on the ThirdChannel app menu to search for help articles or contact support.
Email ThirdChannel (support@thirdchannel.com)

Make sure you include a screenshot of your issue so we can get it resolved quickly for you!