1. Tap the Create Post Icon button to start a post.
2. Fill out the Post Form, then tap Submit Post.
Do's and Don'ts for Posting: 
DO

 

DON'T

Share your experience of major wins in the field


Share your in-field barriers and unknown questions relating to the job


Ask a question appropriate for your audience* 


Promote any big happenings in the news relating to the brand with the team


Stay positive and respond quickly to comments

 

Crowd the Feed with irrelevant content to the program


Post to irrelevant recipients when creating a successful post


Ask personal questions you don't want others seeing on the Feed* (send an email instead)







(*) Remember, representatives from your brand program are also interacting in real-time on the Activity Feed as well!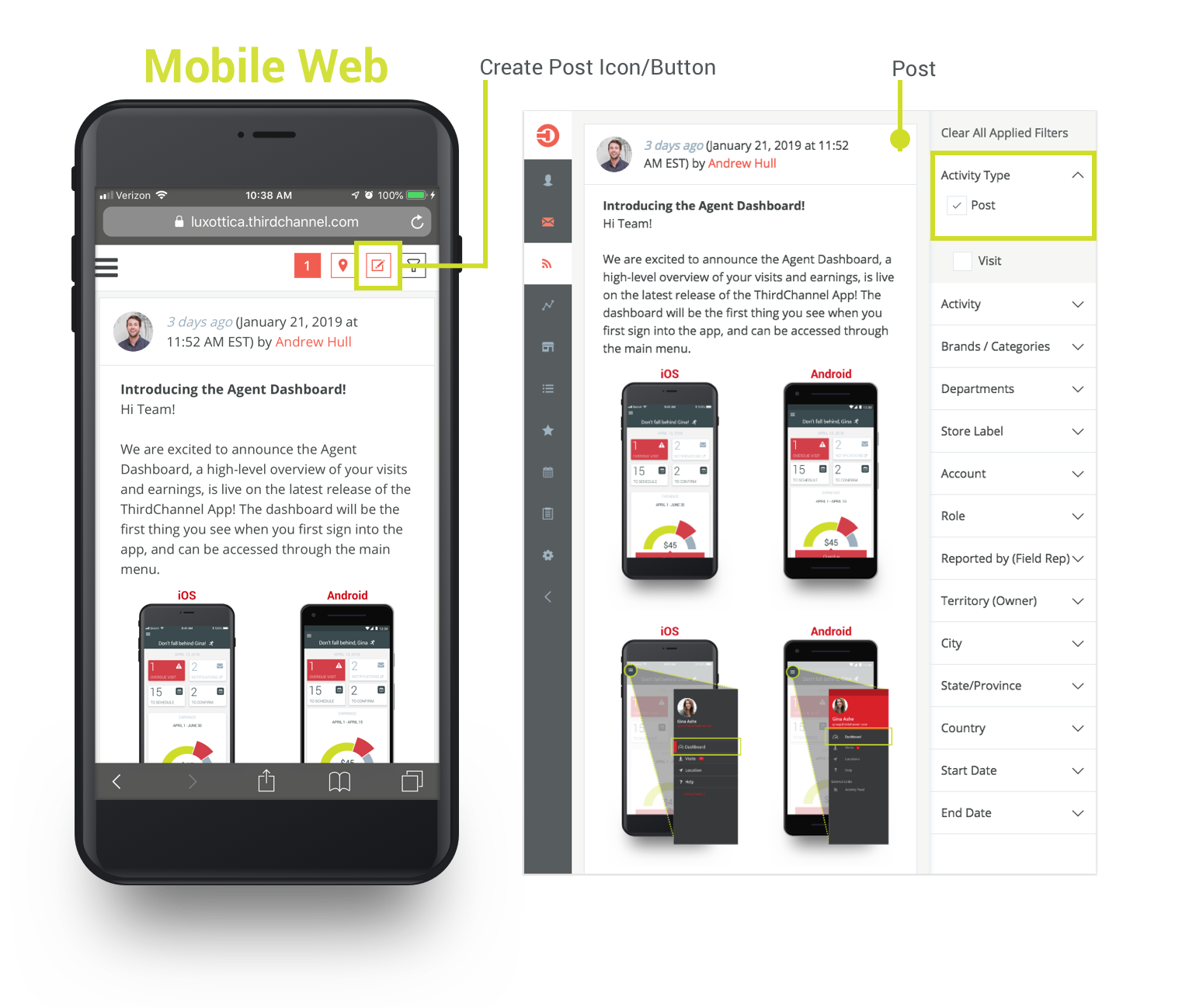 See Also: